Course Overview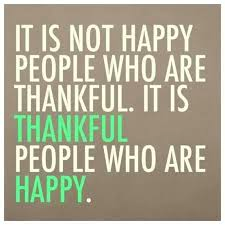 Gratitude – the expression of appreciation – has been around as long as humans have been on this planet. Despite that, gratitude is a relatively new concept in the field of science. For the first time in history, we're starting to see how being grateful can bring value, vitality and happiness to ourselves and those around us in diverse and meaningful ways. We're learning that gratitude affects how we sleep, interact with others, enjoy our jobs and much more. This course will take a look at the concept of gratitude, uncover the new scientific findings in the field and share some clear ways you can deepen your practice of gratitude and start seeing results almost immediately.
Introductory Video
Learning Objectives
By the end of this course, you will understand the following:
Learn the benefits of being grateful
Understand the science behind gratitude
Learn practices for growing an attitude of gratitude
Learn ways to express gratitude every day
Learn how to cultivate a culture of gratitude at work
Study Guide
We know that different people like to learn in different ways. If you like to write notes as you work through a course, here's a handy study guide (.PDF) for you, in printable or "fillable" form. Use the printable version if you would like to print out the study guide and write down your notes. Or, if you prefer to use a PDF reader, you can take notes on your favorite handheld device using the "fillable" version.
Attitude of Gratitude Study Guide – Printable
Attitude of Gratitude Study Guide – Fillable