Virtual Office Setup
In practical terms, your virtual office will need to be equipped with certain necessary items for your work. These may vary depending on your particular role and your personal needs, but the following items will generally be components of your virtual office setup: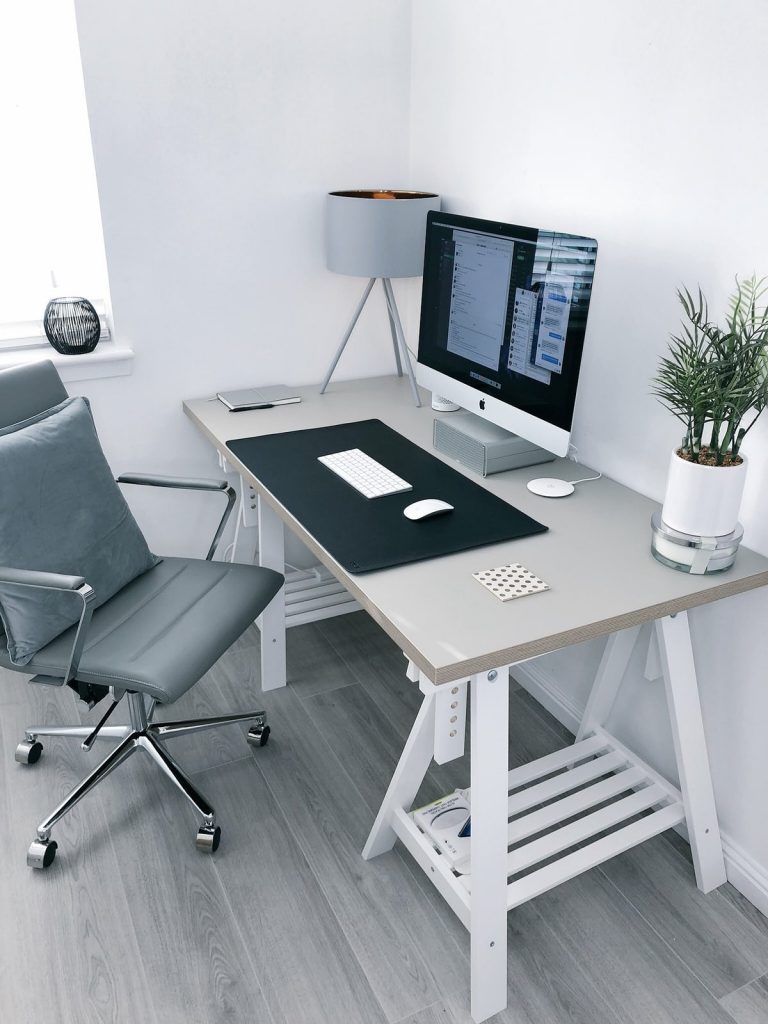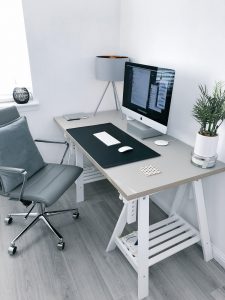 Computer, Internet and Accessories
You will need a computer that can manage the kind of tasks you are required to carry out for your role and it will need to be compatible with any software you might need to install. You will most likely need to have a webcam for videoconferencing and a headset for clear, hands-free audio calling. You will also need broadband internet service or mobile internet at a speed that can accommodate video calling and uploading or downloading documents and files. A good ergonomic keyboard and mouse are worthwhile investments for your physical health when working from home.
Desk and Chair
You will be spending many hours a day sitting at your desk, so it is vital that you consider postural health when choosing and positioning office furniture. Your desk will need to be big enough for your computer, notebooks, mouse pad and keyboard, and with a bit of room left over for shuffling things about. You will also need room for drinks or snacks. A cramped workspace can feel stressful and restrictive and can lead to postural issues. If possible, use an ergonomic chair that supports your body in the ways that you need, and consider the height of your screen and seat to avoid neck and knee issues. Some people find that kneeling chairs or even a standing workspace suit them best. Experiment and find out what works for you.
Storage Solutions
Although the majority of file storage and sharing in a virtual office will happen online via cloud services, you will likely still have some books, note pads, folders and stationery to store. Make sure you have appropriate containers to store things safely and tidily such as drawers, shelves or storage trays.
Stationery and Office Consumables
We all have different habits and preferences around note-taking, calendars and so on. If you are very much digitally savvy, you may do all these things on a computer, tablet or phone. Others may prefer to keep a paper appointment diary and take notes on a pad during conferences. If this is you, make sure you have all the stationery you need to work in the way you feel most effective. Although we rely heavily on email and digital files, you may still need to send items by mail, so it is worth keeping a few envelopes and packages on hand.